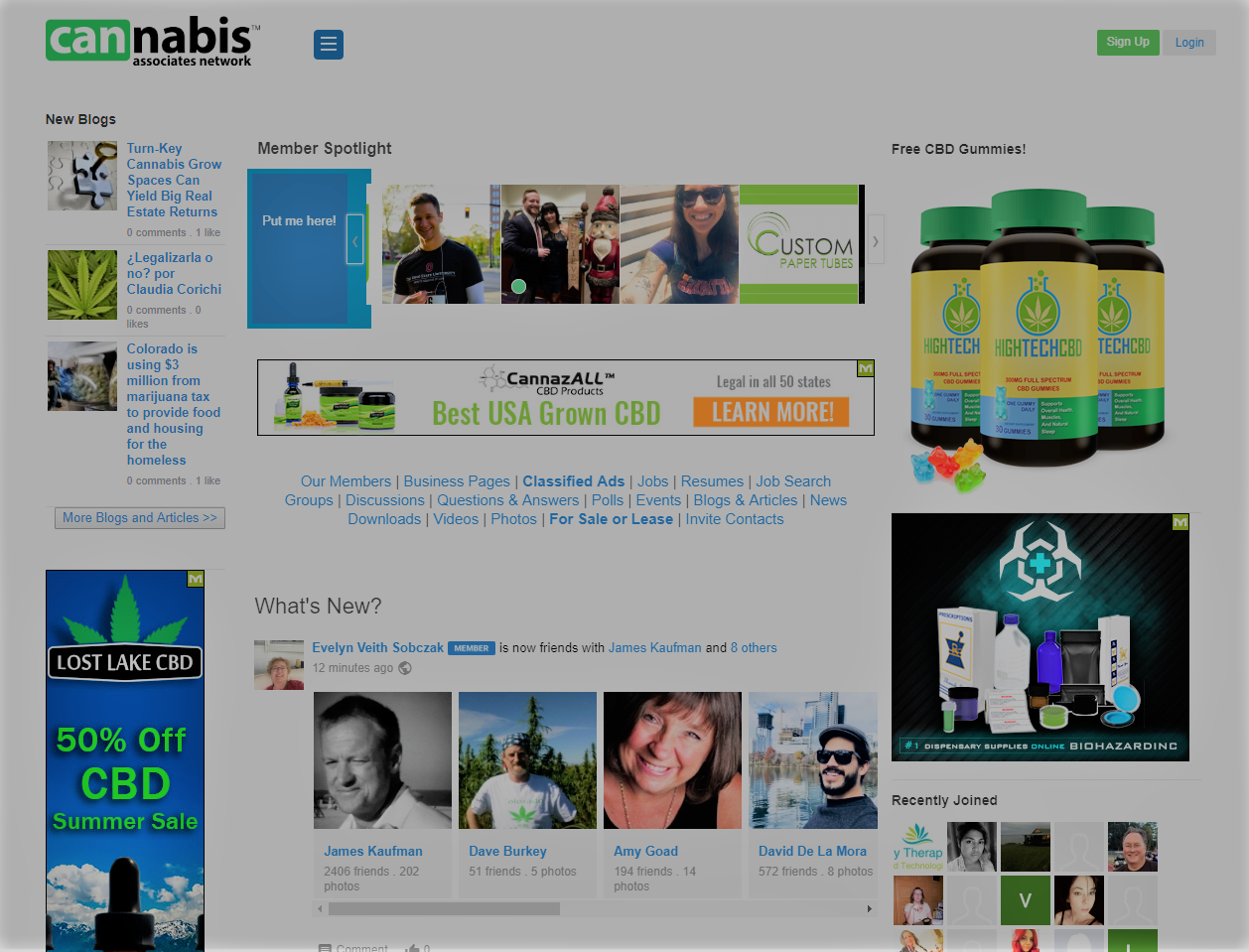 Meet the people and businesses leading the cannabis Industry from around the World. The members of the Cannabis Associates Network represent every category and every sector in the fast-growing cannabis industry. Join us

Reach out and connect with them. They are the entrepreneurs, activists, business owners, employees, consultants, pioneers and experts shaping and supporting the cannabis industry right now.

Grow your network as well as your business at the Cannabis Associates Network; we are the premier cannabis industry networking platform.

Build a cannabis business page, post a classified ad, upload a product or company brochure, write a company or product blog or an article and more.

Are you interested in joining the cannabis industry? Build a free resume, meet cannabis business owners or search for a cannabis job.

Join us today, membership is free.
Platform features
Meet Our Members | Business Page Directory | Classified Ads | Jobs | Resumes Job Search | Groups | Discussions | Questions & Answers | Polls | Events | Blogs & Articles | News | Downloads | Videos | Photos | For Sale or Lease